It happened! Our designers created ABSOLUTELY NEW and UNIQUE HAIRSTYLE: FaiRodis Euphoria fitted rigged mesh hair LIGHT blonde2
It's MESH! It's RIGGED! It's NEW! And here it is: CLICK >HERE< TO GET IT!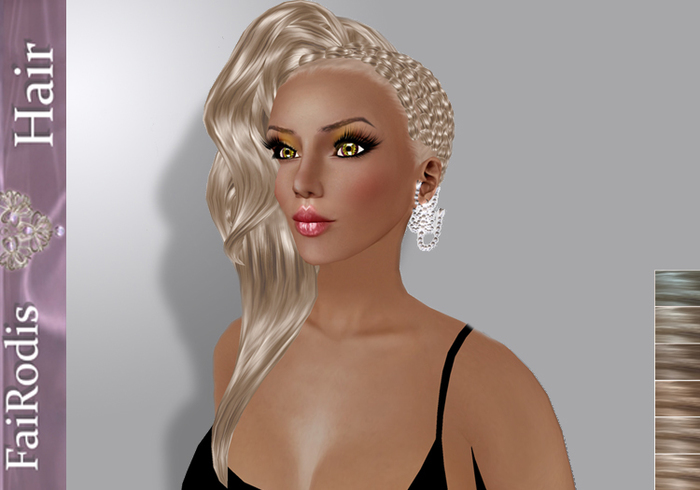 Hello!
This weekend we got 2 MESH hairstyle colours updates: FaiRodis Dahlia rigged mesh hair black1 with decoration and FaiRodis Alicia hair fitted rigged mesh light reds.
Colors and textures are really beautiful! And this is MESH! + hair decorations!