Hello dear friends!
We glad to introduce to your attention new vendor system for new hairstyles!
To make your user experience even better we decide to create new vendor system for all new hairstyles we will create for you. Main idea – to group hairstyles according to it's hair color to separate vendors. So we got 4 main hairstyle colors: Light shaten, Light Blonde, Black1 and reds. And we created 4 separate vendors for every color group.
This can be useful because if, for example, you wear shaten colored hairstyles in Second Life you can scroll shaten hairstyles from shaten hairstyle vendors one by one and find your's favorite in a minutes!
Just use arrows to switch between hairstyles. And then right click and choose pay.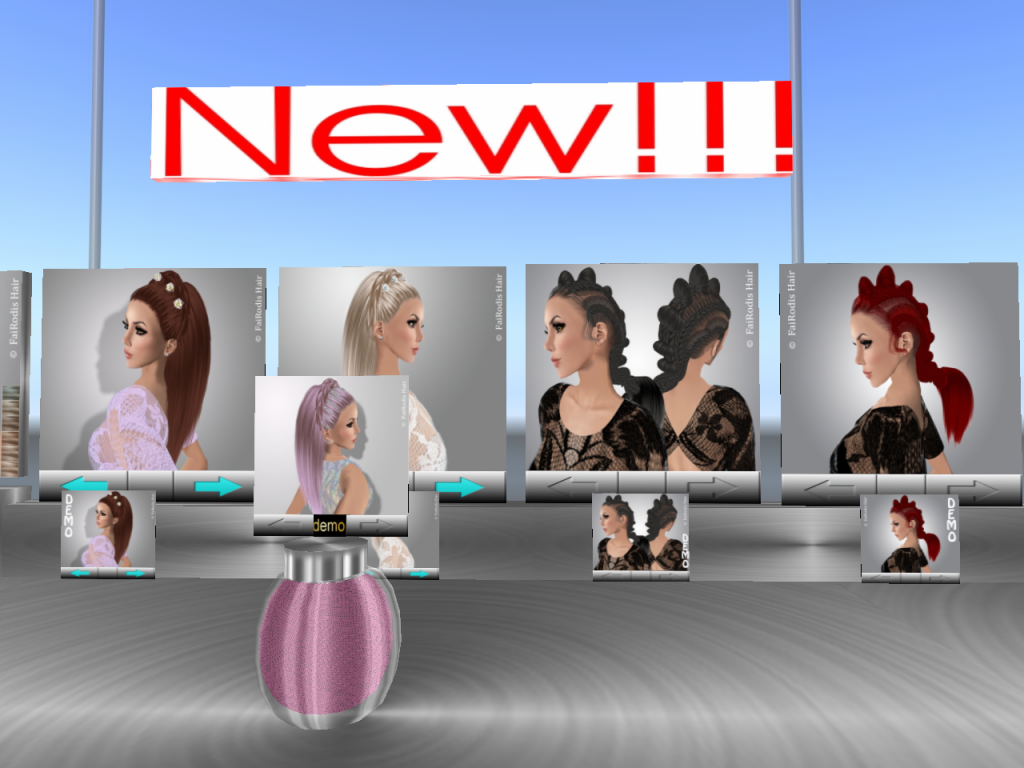 HOW TO BUY HAIRSTYLE
So from this time you need to do just 3 steps to buy hairstyle:
1. Choose vendor machine with your favorite hairstyle color
2. Scroll/switch between different hairstyles until you will find your favorite using arrows.
3. Right click on vendor while your favourite hairstyle choosed and then choose pay from menu.
HOW TO GET DEMO OF HAIRSTYLE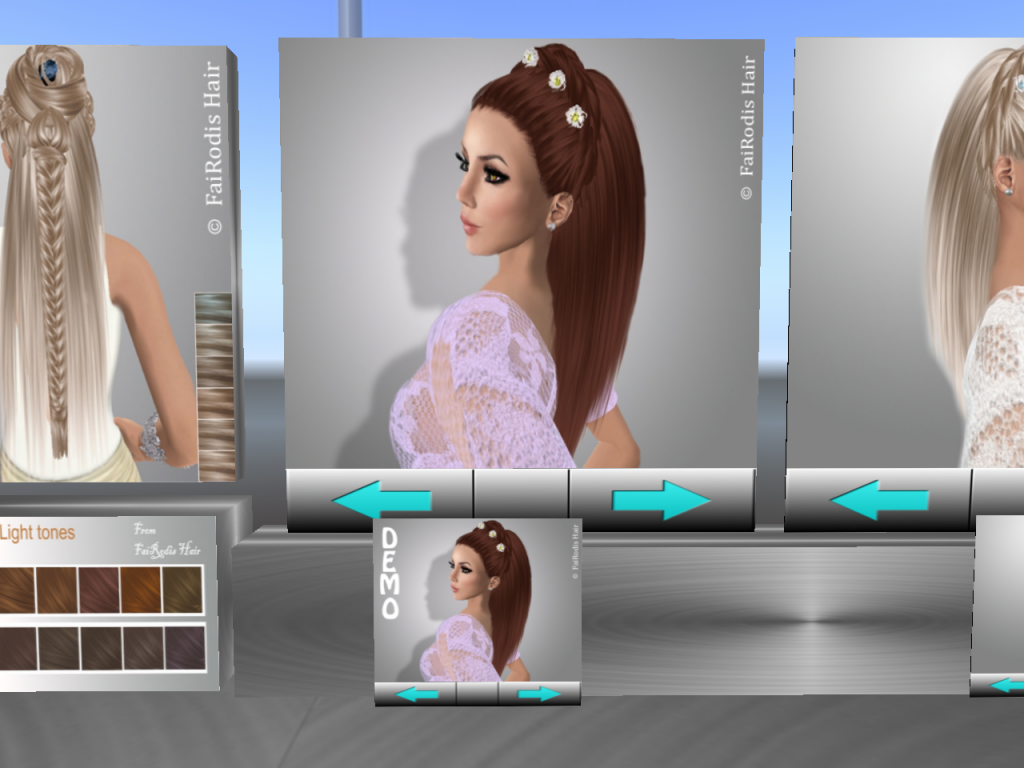 Demo versions of hairstyles situated at the bottom of the vendors and separated by hairstyle color too same like vendors with full version.
From the deep of our soul we hope you will like this our idea and our efforts for you 🙂
Any questions – welcome!