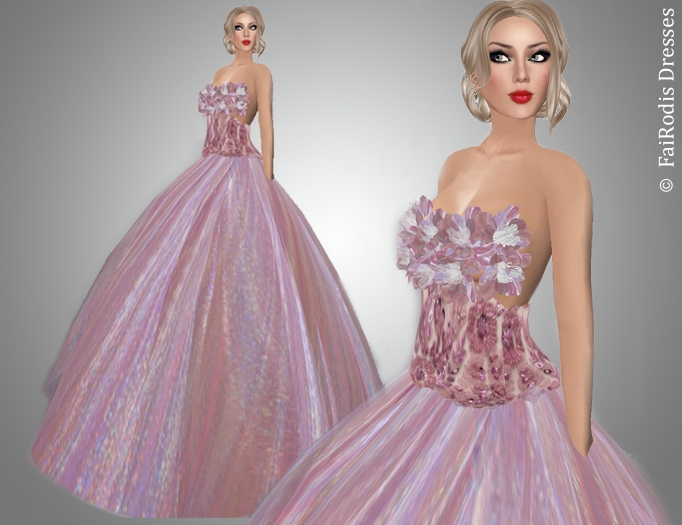 New beautiful blooming dress "Pink flower wind ". Mesh and classic avatars can wear it.
Dress maden with embroidered fabric with gems, beads with chiffon
This gown parts created from 3D parts and good both for classic and mesh body avatar.
Easy wearing and very quick loading at full loaded sims.
Here we kept most interesting functions in SL like flexibility of skirt. And this brings more pleasure looking at gown.
Gown can be changed by size. Read instruction please.
Also bright on/ off control added. Read instruction how to.
All instructions in pack.
*************************
Attention! This gown created for slim avatars only, not for lola avatars.
*************************
Mesh body users can switch off some parts of body for better wearing.
For proper bodice position use arrows. Right click on bodice ->Edit and then use arrows to move bodice.
LINKS:
In-World Boutique: http://maps.secondlife.com/secondlife/Goslar%20Nord/137/142/1031
SL MarketPlace:  https://marketplace.secondlife.com/p/FaiRodis-Pink-flower-wind-gown-pack/11427643