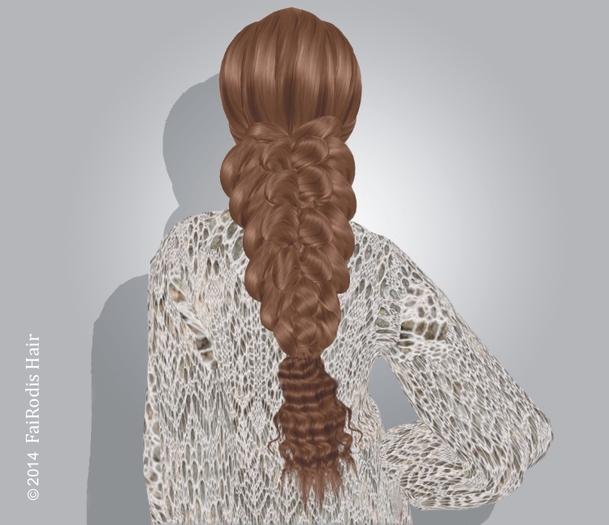 Hello friends!
We glad to inform you that we created hairstyle with ABSOLUTELY NEW KIND of braids weaving! TRY it!
We have no doubts that you will be very happy 🙂
FaiRodis Adelaide hair dark blonde+mocha @ SL MarketPlace: https://marketplace.secondlife.com/p/FaiRodis-Adelaide-hair-dark-blondemocha/6434676
Adelaide light shaten and Adelaide light blonde colors you can find in-world: http://maps.secondlife.com/secondlife/Palau/33/164/24
Wear with pleasure! Be happy! Be in trend!