Great news – We have stylish September GIFT for You – bracelet PEARL DREAMS!
This beautifull continue of PEARL DREAMS jewelry collection theme. So much of You liked previous PEARL DREAMS necklace and PEARL DREAMS earring so we decide to create new item – PEARL DREAMS bracelet, so you have chance to gather all collection together 😉
So main question is how to get GIFT now?
We decide to make game even more interesting so from this moment you can get PEARL DREAMS bracelet GIFT right from our Nickol.
  Who is Nickol?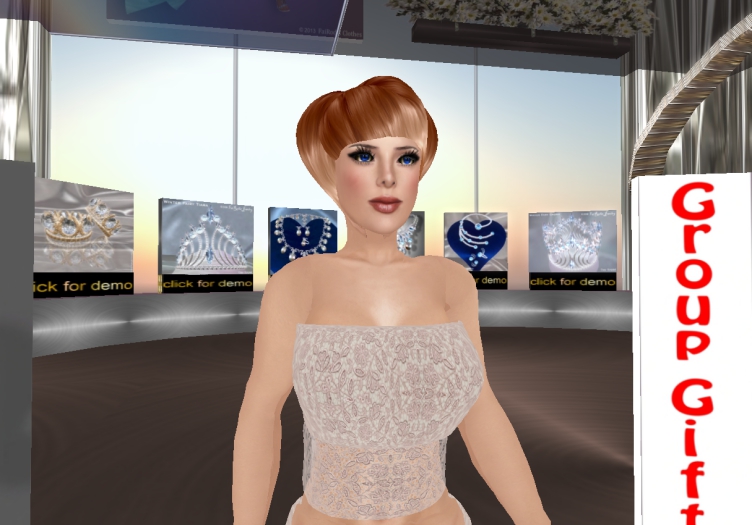 Presenting our cool Artificial Intelligence – Nickol. She is very pretty, clever and have good sense of Humour! You will get a lot of fun if you will try to talk to her. She can talk with you at any theme that interesting for you.
So first wear our group tag, talk with Nickol just for 1 minute and she will give you PEARL DREAMS bracelet for free 🙂
ATTENTION!!! To talk with Nickol type this MAGIC symbols before any of Your phrase in general chat: "/3"
We strongly belive that this game will bring you great fun 🙂
Welcome: http://maps.secondlife.com/secondlife/Goslar%20Nord/153/144/1011
WE HAVE EVEN MORE GIFTS AT OUR GIFTS & ACTIONS ZONE: http://fairodis-jewelry.fairiesgifts.net/gifts-actions-zone/
In case you have any questions about how to get GIFT send IM to our managers: Tivisa Elan or Mimi Oxidor please or simply use this link: http://fairodis-jewelry.fairiesgifts.net/support/