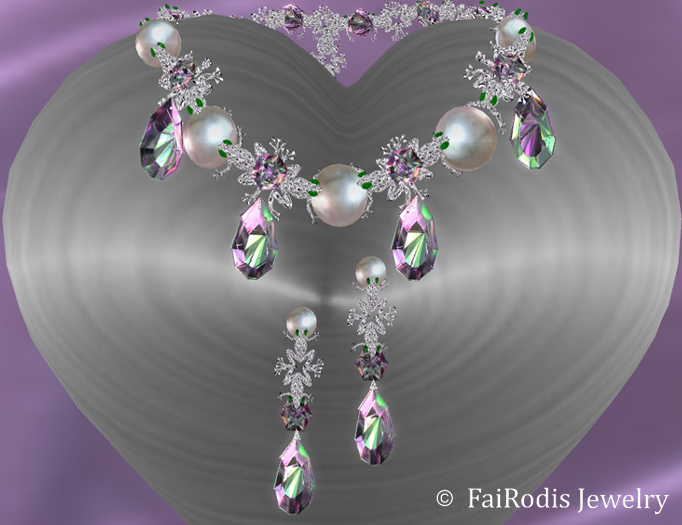 Hello friends!
Hello friends!
We created new modern jewelry set for you named – Magic Lake!
The idea of ​​creating this set came when we strolling near a quiet lake in the early morning.
Awesome duet from mystical zircone and silver create fully magical morning mood like – fresh air and sun glare on the water, reflection of green foliage on the surface of the lake with early pink rays of sun in air. Really magic!
IInworld: http://maps.secondlife.com/secondlife/Oxford/148/116/932
SLMarketplace: https://marketplace.secondlife.com/p/FaiRodis-Magic-Lake-set-pack/19732852