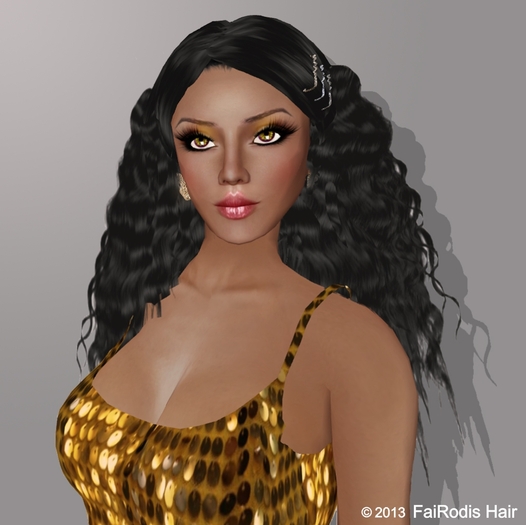 FaiRodis DJESICA hair black1
FaiRodis DJESICA hair is trend of autumn-winter season 2013-2014.
This lush waves in retro style can be bravely called one of the most fashionable hairstyles of this season.
Volume, but smooth at the roots – they are like a clouds, beautifully framed face, creating a glamorous image in the style of actresses 40-50-ies. Such stacking effectively emphasize the scope and beauty of the hair, and also look very feminine and romantic.
ATTENTION!!!!
Hair decoration do not included in pack. You can buy it separately.